Our hotel is ideal for business travellers…
Owing to its great location and closed parking facility, our hotel is ideal for business travellers. The efficient work and relaxation of business travellers are facilitated by our comfortable, air-conditioned rooms, Spa, refined restaurant offering, broadband Internet connection available in the entire hotel, as well as our Business Corner, where a relaxing work environment has been created.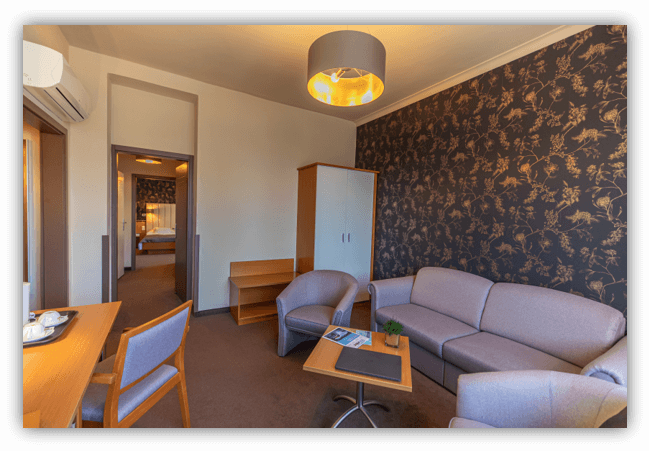 The Hotel's conference rooms are equipped to meet any needs and are an excellent venue for small business meetings, lectures, professional training sessions and corporate gatherings.
Carefully curated mini-bar packages are available for our guests, which can be ordered at the reception.
The greatest perk of concluding a Corporate Agreement is that it guarantees the same discounted room rates throughout the year, regardless of price fluctuations in the hotel market and seasonality.
If you are a regular guest, we would like to draw your attention to the fact that discounted room rates are offered for our corporate partners, taking into account their specific needs.
Corporate partners can book rooms online through our online booking system, using a unique ID provided by us. For further information, click here: