Renomé Café & Bistro is the right place for intimate dining, where the freedom and creativity of bistro style allows our guests to enjoy a meal with premium ingredients and eye-catching, tasteful presentation. Both international and innovative Hungarian dishes offer a gastronomic experience. The capacity of the restaurant is suitable for 50 people, complemented from spring to autumn by a terrace seating 60, offering not only à la carte dining but also the possibility to organize events. Let yourself be seduced by a delicious lunch or dinner!
Quench your thirst in our lobby bar,
located on the ground floor, next to the reception, serving coffee, soft drinks and juices, alcoholic drinks, savoury snacks and in-room minibar packages from 6.00 a.m. to 10.00 p.m. daily.

On weekdays at lunchtime, we offer a delicious menu, but it is also a great place for a family weekend lunch in a pleasant atmosphere. In addition to à la carte meals, the restaurant can also host private dinners and other events.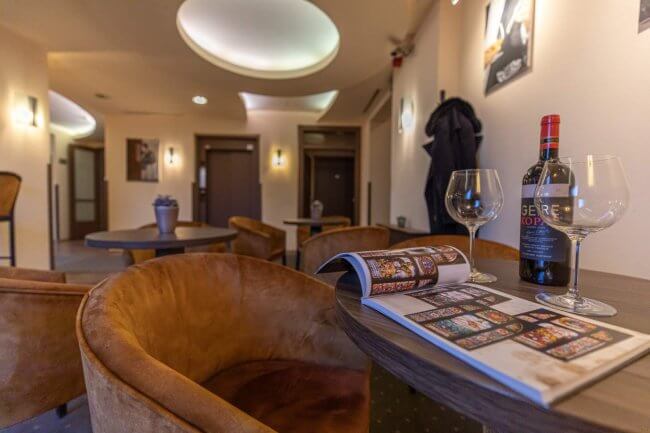 Renomé Café & Bistro is the perfect venue for business meetings during the day, provides a pleasant environment for chilling out in the city centre in the afternoon, and is the ideal place for casual conversations after work in the evening.
Are you looking for a relaxed environment, easy parking, memorable experiences, and exciting opportunities to meet your existing and potential business partners? One of the most effective ways to network and conduct small business meetings is a brunch with ample food selection, which creates a friendly atmosphere over mouth-watering snacks and fragrant coffee.
---
We can also fulfil special requirements. Request a price quote today!